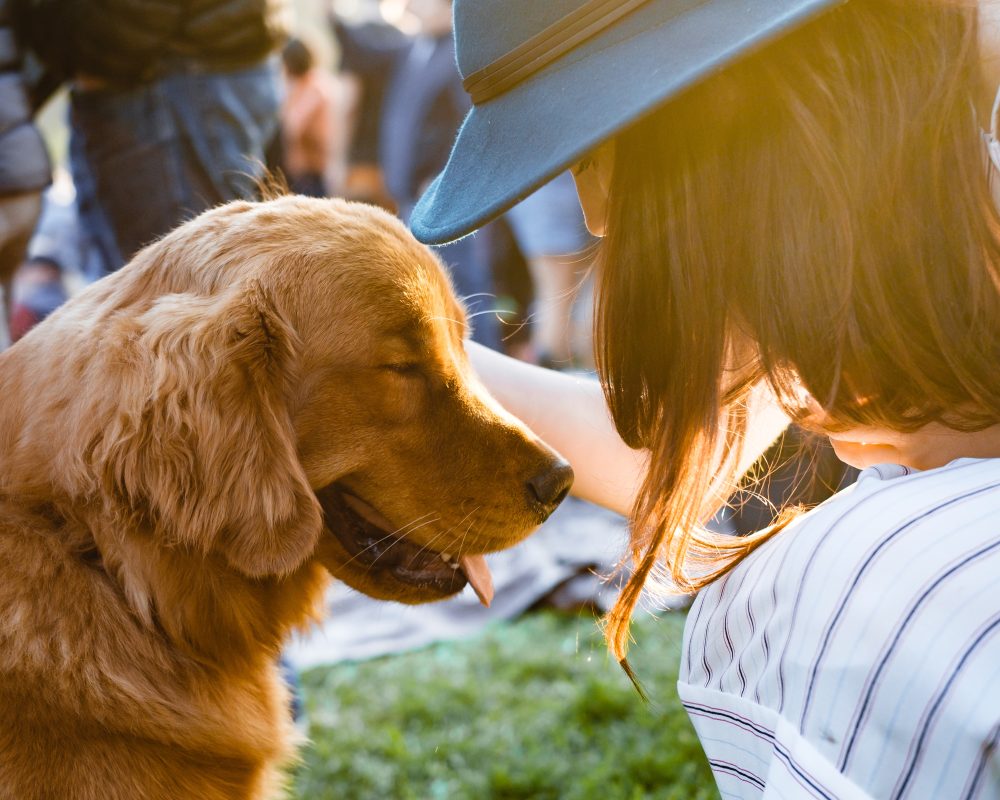 About SG Pets
SG Pets was born out of the love we have for our pets. We believe in giving back the unconditional love that our pet friends have for us by committing to give them the very best.
We carefully curate all our products to ensure they meet our own requirements to feed our pets before we offer them to yours. We believe that wholesome ,minimally processed and nutrient rich foods would go a long way to ensure optimal health and longevity for your pets and prevent health issues when our pets reach maturity.
Authorized sole distributors of many award winning brands ,  we will continue in our live's mission to source for products that can enhance and prolong the health and lives of our furry family members and make their time with us more meaningful.
Find us on Shopee, Lazada, Qoo10, and Amazon
Walking into a pet store to purchase supplies for their fur buddy is not feasible for everyone. At SG Pets, we sincerely understand most of our customers juggle tight schedules and have little to no time to run out to the closest pet store every time their pets need something.
To make your shopping experience much more convenient, we have everything from retail to wholesale pet products in our online store. If you are looking to buy pet food online, all it takes is a few clicks on our website for it to be delivered to your doorstep. 
As a leading online pet shop in Singapore, we have a wide selection of high-quality products to cater to all the needs of your beloved feline or canine companion. Whether you need a medicated shampoo or some healthy treats for your pet, we have everything at affordable rates so that you don't have to break the bank to provide your pet with the quality of life they deserve. 
Wide Range of Pet Supplies
At SG Pets, we offer a wide range of pet supplies in Singapore that span from pet food and treats to grooming products, accessories, and more. With a diverse array of brands and products available, we've made sure that pet owners can find everything they need for their beloved companions under one virtual roof. Our commitment to quality and reliability means that you can shop with confidence, knowing that your pets will receive the very best.
Whether you have a playful pup or a graceful feline, our pet products are curated to cater to the unique needs of each pet. From top-notch pet food options to engaging toys that keep them active and entertained, we have it all. Moreover, we have premium litter products, odour stoppers, poop bags, and Poogo sticks to maintain a clean and healthy surrounding for both you and your pet. 
Online Food Store

Singapore
Cat Food Made with Wild Caught Fish
Our MSC certification guarantees responsible, sustainable seafood for your pet.
Pet Lovers
Online store with Dry & Wet Vegan Recipe for Dogs and Bacoff Cleaner & Sanitiser.
Online Store
Find the best products for your favourite pets. It's so good, it's PET-tastic!
SG Pets offers a stupendous range of pet products online. Now, you don't need to carry heavy bags up the stairs, we offer a convenient delivery right to your doorstep everywhere in Singapore. We offer pet food that's made with real WHOLE meat, poultry, or fish, and no "meat meal"of any kind,  Halo® Garden of Vegan® for dogs with protein sensitivities, quality grooming products, organic pet area cleanerand sanitiser, Boxie Cat Litter  and various accessories including Harnesses Lead.
The WHOLE Difference

Compare: 100% WHOLE meat, poultry, or fish. Never ANY rendered "meal," like 'chicken meal' or 'fish meal.'

OrigiNative® Sourcing

Halo says "NO" to factory farming, animals raised with antibiotics, artificial flavors, colors, or preservatives.

Non-GMO Vegetables

All fruits & vegetables are sourced from farmland that prohibits the use of Genetically Modified Seeds.
Halo Supplements for Dogs

Halo has formulated holistic, condition-specific supplements for Dogs.

Halo Treats for Good Dogs

Our Luv-A-Lots® and Garden of Vegan® treats means so many more reasons for happy tails.

Garden of Vegan named "Best Dog Food"

Halo vegan dog food wins top honor in VegNews prestigious Veggie Awards.
Explore Our Exquisite Range of Vegan Dog Food
Why choose us
Pet treats packed with nutritious ingredients, vitamins and supplements to help dogs.
Pet Nutritionists

Our in-house pet nutritionists play a crucial role in the creation of Halo dog and cat food

Quality & Safety

We own and run operations in all of the facilities in which our dry food is made.

Standards

Various regulatory bodies set such standards that, in many instances, subject pet food.

Health & Well-being

Just as important as what we put into our Helo recipes is what your pet gets...!
Would like to try out Halo for your Furry Friends but not sure which formula to get?
Get a Free Sample Food Bag
Request for free samples here (maximum of 2 flavours) Postage charges of $3.00  apply.
Payment to be done by PayNow / PayLah to 98772921 only.
To avail, whatsapp us the sample that you would like to avail along with the payment receipt (Valid only on Halo Products).
Request for free samples
Complete this form to get your free trial bag
Error: Contact form not found.
Shopping for your pet's needs has never been more convenient than with SG Pets – your go-to online pet shop in Singapore. Our user-friendly website interface ensures that you can effortlessly navigate through our vast selection of products. The ordering process is simple, allowing you to shop from the comfort of your home and have your purchases delivered straight to your doorstep.
As pet lovers ourselves, we understand the importance of making informed decisions for your furry companions. That's why we provide detailed product descriptions and customer reviews to assist you in choosing the perfect products for your pets. Additionally, our secure payment options guarantee a safe and hassle-free shopping experience. With SG Pets, you can order all kinds of pet supplies in Singapore with a few taps on your phone while sitting comfortably at home, rather than spending time, energy, and money on walking into a few different shops to find everything you need.
At SG Pets, we offer an extensive range of pet food options, catering to various dietary preferences and nutritional requirements. From premium dry kibble to gourmet wet food, you'll find an abundance of choices that will keep your pets satisfied and healthy.
By choosing SG Pets for your pet food needs, you not only gain access to a wide variety of brands but also the convenience of having it delivered directly to your doorstep. Say goodbye to lugging heavy bags of pet food from physical stores – with SG Pets, all it takes is just a few clicks.
For pet owners and businesses looking to buy pet products in bulk, we offer a compelling solution. Our wholesale pet products are designed to provide cost savings and easy access to a variety of products. Whether you're a passionate pet parent with multiple fur children or running a pet-related business, our wholesale options ensure that you have the supplies you require whenever you need them, without breaking the bank.
Order Top-Notch Pet Supplies in Singapore from SG Pets
We are your trusted online pet shop in Singapore, dedicated to simplifying and enhancing the pet care experience. With our wide range of pet supplies, the convenience of online shopping, easy access to pet food, and wholesale offerings, we aim to be your one-stop destination for all things pet-related. Explore our website today, make a purchase, and join our community of satisfied customers. 
As dedicated pet parents ourselves, we believe that your beloved pets deserve the best, and we, at SG Pets, are here to deliver it to your doorstep.