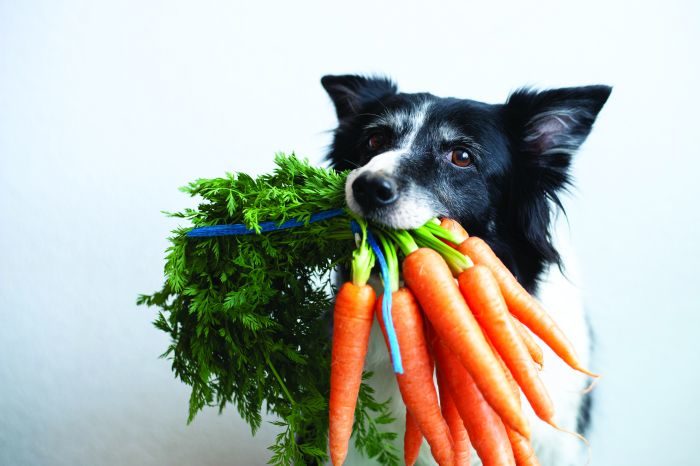 Dogs healthy after one year of plant-based diets
Vegetarian, vegan, religious and other lifestyles avoid carnivory, and many pet owners who follow those ethical guidelines would like to steer clear of meat in their dog's food too. Similarly, plant-based diets appeal to pet owners who strive to reduce resource use and pollution production related to livestock. Dogs evolved a greater degree of omnivory than their wild wolf relatives, perhaps allowing pet dogs to follow plant-based diets, while maintaining their health.
Pet dogs healthy after plant-based diet
Scientists conducted an experiment on how plant-based diets affect dogs' health. For one year, researchers at the Western University of Health Sciences, in Pomona, California, USA, observed a group of dogs after the pets transitioned from a meat-based diet to a plant-based one. The 15 dogs in the study lived in households in Los Angeles county, California.
"In this study, we confirm that clinically healthy adult dogs maintain health when fed a nutritionally complete, commercially available, plant-based diet with pea protein as a main ingredient over a twelve-month period," the scientists wrote in the journal BioRxiv. "To our knowledge, this is the longest and most comprehensive study of K9PBN [canine plant-based nutrition] to date.
"Assessment of body condition scores, blood work, and urinalysis as well as client-reported histories confirmed that all dogs maintained physical health during the one year feeding trial. Analyses of nutritional markers in blood confirmed that levels of essential AAs, L-taurine and L-carnitine as well as lipid- and water-soluble vitamins are maintained within normal reference intervals when feeding complete K9PBN."
The researchers noted that plant-based diets also reduce the danger of disease transmission from animals to people. These zoonotic diseases may spread from livestock to humans and vice versa.
Reference article link : https://www.petfoodindustry.com/articles/12079-dogs-healthy-after-one-year-of-plant-based-diets?utm_source=Omeda&utm_medium=Email&utm_content=NL-Petfood+Industry+News&utm_campaign=NL-Petfood+Industry+News_20230310_0200&oly_enc_id=2804A2435578J3W