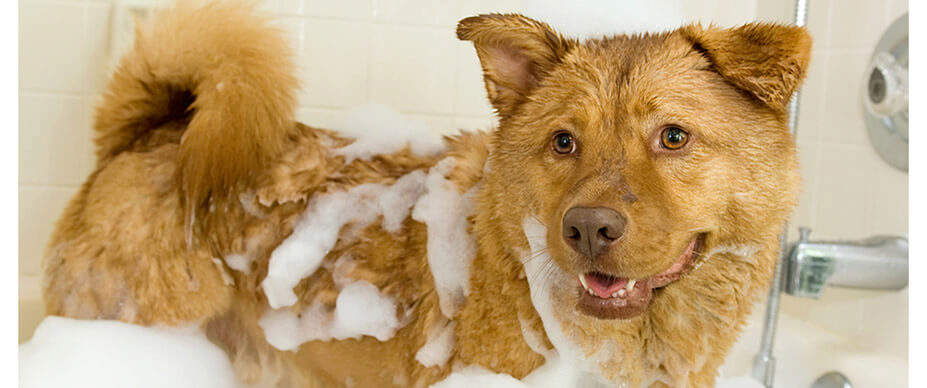 How important is it to Maintain Pet's Cleanliness and Hygiene
As humans, we do all we can to stay clean and tidy. We take shower regularly, clean our houses, wash clothes and dishes and more. But when it comes to our pets, how frequently do we pay heed to their cleanliness and hygiene? When was the last time when you properly cleaned and sanitized the bowl of your dog or changed the old litter box of your cat with the new one? No one can deny the fact that pets are the greatest source of unconditional love, companionship, joy, and laughter but with them, also comes a lot of responsibilities especially in terms of keeping them clean and healthy.
When we share our homes with our four-legged friends, it even becomes more important to keep your homes clean as it is not merely beneficial for you but for your pets too. When you co-exist with your pet, it is of utmost significance that you both stay healthy and hygienic as there are various infectious diseases that are zoonotic which means that they can be easily transmitted from animals to humans. To stay away from illnesses and to protect health and wellness, one needs to ensure that pet hygiene is properly maintained by bringing certain changes or adopting cleaning habits in daily routine. Given below are some of the tips that you can follow to create a healthy environment for yourself as well as your pets:
Clean the Cat Litter Box Every Day 
A dirty litter box is the breeding ground of germs and other harmful microorganisms which can give you as dangerous disease as toxoplasmosis, which causes flu. Thus, clean the litter box every day with warm water and soap that will not only make it clean but also remove the pungent smell of the ammonia. Also, if you have more than one cat, then have separate boxes for each cat.
Wash your Hands after you are done playing with Your Pets 
Never forget to wash your hands with soap and water after you are done playing with your pets especially before having your meals or eating something in order to keep yourself away from zoonotic diseases.
Use the Appropriate Cleaning Products 
The cleaning products that work for you, might not work for your pet as there is a huge physical or biological difference between humans and animals. Regular detergents or soap can cause illnesses and make your pet sick. Therefore, use pet-friendly cleaning products in your home to prevent them from allergies or irritation.
Clean Pet Bowls
One should always properly clean the pet bowls to make sure there are no bacteria left. Whenever pets drink or eat from their dishes, they tend to transmit bacteria through their saliva which later can cause sickness.
Store Pet Food Properly 
Where you store your pet's food is as important as what you feed your pets with. Do not undermine the importance of food storage. Always use an airtight container for dry dog food and refrigerator for wet food to prevent them from germs.
Skincare and Grooming
Bath your pets frequently to prevent any kind of skin infection or irritation and to keep them healthy. Also, wash your dog's paws to ensure the prevention of transmission of parasites and bacteria.
Hence, it is very important to maintain proper hygiene and cleanliness to give a happy life not only to your pets but to your other family members too. You can also check these pet care and grooming products by visiting our website https://sgpets.com.sg/natures-speciality/ to make the cleaning routine easier and healthier. Also, check https://sgpets.com.sg/ for the entire range of pet products from SG Pets.