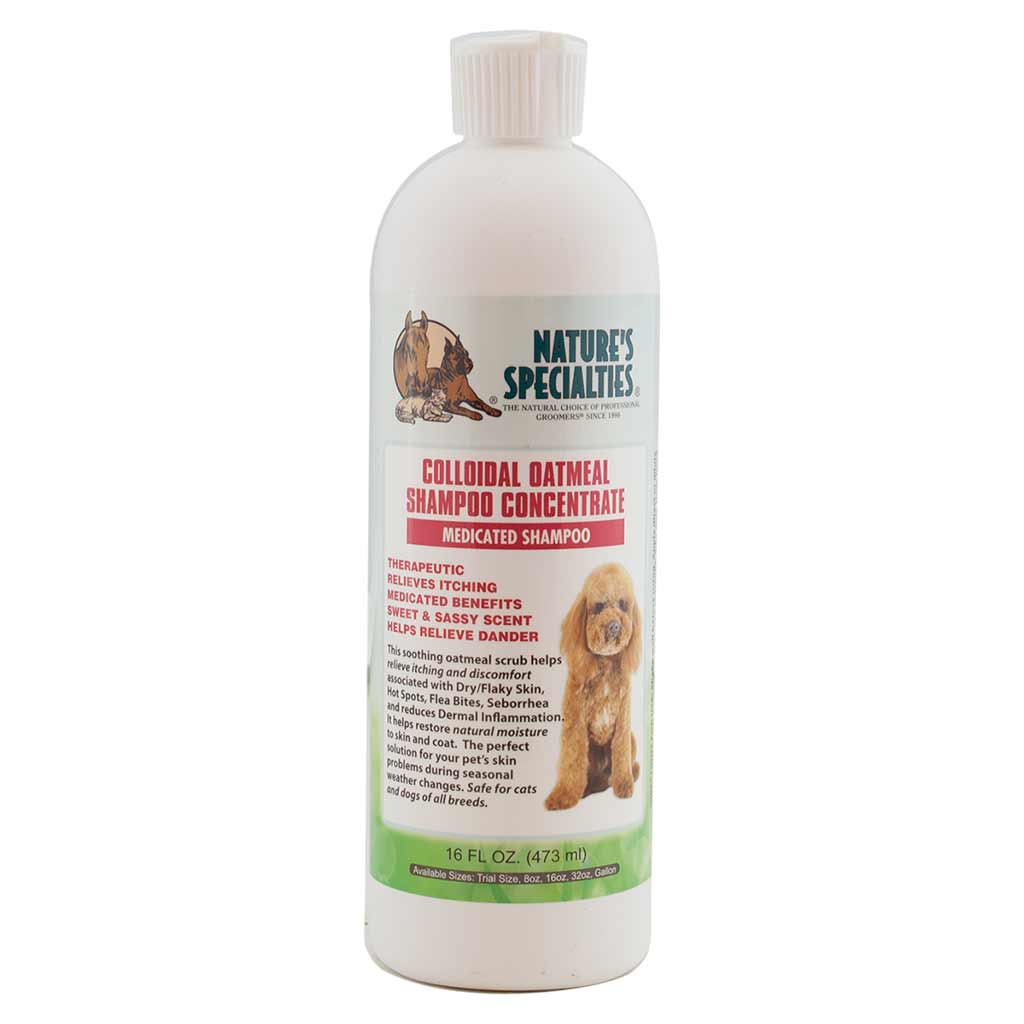 The Benefits of Medicated Pet Shampoo: A Comprehensive Guide
Whether you are a cat parent or a dog parent, one thing that you always have to keep in mind is that your furry friend has sensitive skin, which is quite susceptible to infections and various diseases. As a responsible pet owner, you need to make sure that your beloved pets are safe from skin diseases and infections by taking necessary precautions. One of the easiest and most effective ways of protecting your pets from skin-related issues and successfully treating them is using a medicated pet shampoo. In this article, we are going to explain to you why and when you need to use medicated shampoo on your pets, along with its benefits. 
Why Does Your Pet Need Medicated Pet Shampoo? 
Even though many think that human shampoo is suitable for pets, little do they know that it is ineffective and can cause serious harm to their beloved pets. Both cats and dogs have highly sensitive skin, and they are prone to various skin irritations, allergies, dermatitis, fungal or bacterial infections, and parasites. These conditions can cause discomfort, itching, inflammation, hair loss, and in some cases, even lead to secondary infections.
As they are easily transmitted, unless you take proactive measures, there is a high possibility of your pet catching these infections during its regular walks or at a pet boarding when mingling with other pets. In order to avoid all these potential diseases and infections, medicated pet shampoo comes with a special formula – which is why you need to use it.
If you notice the basic symptoms of a skin issue in your pet, it is high time that you switch its shampoo to a medicated one under the guidance of its veterinarian. These are some of the most common symptoms of skin infections that can be seen among both cats and dogs. 
Constant itchiness 

Spots or redness in certain areas

Flakey skin 

Presence of parasites such as fleas and ticks

Excessive shedding of fur 
Types of Medicated Pet Shampoo 
When it comes to medicated shampoo, there are many varieties. Blindly using them without proper directions is ineffective, and it can even be harmful depending on the different skin conditions that your pet has. However, with the consultation of a veterinarian, you can choose the best pet shampoo for your cat or dog. Below are some of the most common types of medicated pet shampoo found on the market.
Antibacterial and Antifungal Pet Shampoo 
Skin infections, such as hot spots and staph, are common  among pets. Using a good antibacterial and antifungal pet shampoo is a successful method of eliminating such conditions. However, as this is a medicated product, you must remember that it is not made for regular use. With your veterinarian's advice, you may use it once or twice a week until the issue is resolved.

Antiparasitic Pet Shampoo 
If you notice your cat or dog scratching its ears or biting its paws, it is most likely carrying parasites such as mites, fleas, and ticks. If your pet is exposed to the outdoors or mingles with other pets at parks and pet boardings, it is advised to keep an eye on its skin to detect parasites at early stages. There are many types of antiparasitic pet shampoos on the market under different brand names. With the help of your regular veterinarian, you can go by the content of different shampoos and choose what suits your pet the most.

Pet owners who have dogs with folded ears or highly sensitive breeds of cats, such as Ragdoll, often know how terrible ear infections can get if not treated in a timely manner. The best way to keep your pet out of ear infections is to clean its ears properly. There are special types of pet shampoo available on the market for the sole purpose of ear cleaning, and they come in different forms, such as liquids, sprays, powders, and gels. Certain types of medicated ear-cleaning pet shampoo contain enzymes that eliminate the build-up of earwax which will also help your pet keep its ears clean in the long run.

If you have ever been treated for dandruff before, you might know about benzoyl peroxide (BPO) shampoo . Even though it is commonly used by humans to fight dandruff and treat oily skin, there are special types of benzoyl peroxide-based pet shampoo available on the market. As it enhances overall skin health, you may choose a suitable BPO shampoo specifically designed for pets to use once in a while under the guidance of a veterinarian.

Benefits of Medicated Pet Shampoo
Medicated pet shampoo brings numerous benefits to your furry companion. Some of them are,
Eliminates bacterial and fungal infections

Prevents the spread of parasites 

Treats yeast infections 

Preserves skin's moisture 

Removes dead cells 

Minimises shedding 
For Additional Care 
While bathing your pet with medicated shampoo is effective in treating various skin conditions it has, maintaining good skin hygiene and taking preventive measures can significantly reduce the occurrence of future problems. As a responsible pet parent, you should keep in mind that regular grooming, including brushing and bathing, helps remove dirt, debris, and allergens that can contribute to skin issues. It also promotes healthy growth of fur and improves blood circulation to the skin. Furthermore, you may ensure that your pet has a balanced diet, as nutrition plays a vital role in maintaining healthy skin.
Where to Find Medicated Pet Shampoo for My Pet?
Are you concerned about your furry companion's skin health? At SG Pets Pte. Ltd., we have a wide range of medicated pet shampoos and alternative to pesticide shampoos designed to treat various skin issues in pets. Whether you are looking for a solution for mange, tick infestation, or hot spots in your pet, we have got the best pet shampoos in Singapore under one roof. Click here to have a look at what we offer and shop online.