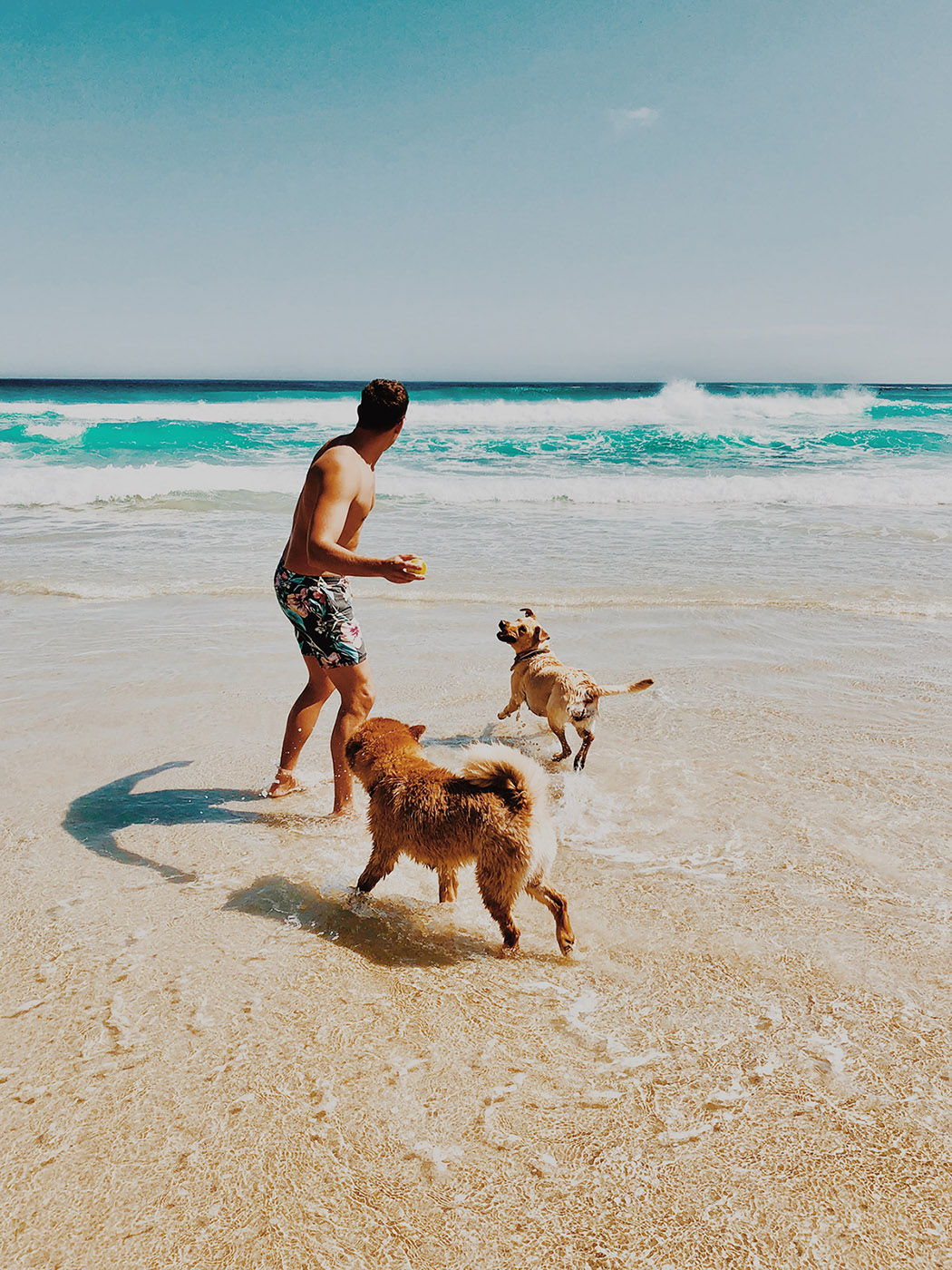 The Ultimate Guide to Choosing the Right Pet for Your Lifestyle
Bringing a pet into your life is like bringing a new member to your family. It is a joyful and rewarding experience. Pets are known to offer you companionship, love, and most importantly, they can significantly improve your mental health. However, to have all of that, you need to choose the right pet that gets along with your lifestyle. In this article, we will guide you on how to select the ideal pet according to your way of life. 
Why Is It Important to Make an Informed Decision?
A pet can come in many forms. It can be a cat, a dog, a bunny, a bird, or even fishes. However, each of these animals has its own characteristics and behavioural patterns. Even among the same species, different breeds can have contrasting personalities. For example, large dogs and small dogs have their own unique characteristics and needs that come along with their genetics. 
If you do not choose the right pet, you will most likely find it difficult to care for it in the long run. Therefore, rather than trying to adjust your pet's natural behaviour, habits, and instincts according to your convenience, it is always better to pick the right species and  breed to make both your and your pet's lives comfortable. 
What Needs to be Considered when Choosing a Pet?
If you are expecting to be a pet parent, you might be wondering what factors should be taken into consideration when choosing one. Here are the basic guidelines that every responsible pet parent-to-be must follow when making the 'Big Decision'. 
1. Assess Your Life 
The first step in selecting the right pet is assessing your lifestyle. Before bringing a pet home, you need to have a proper understanding of your own way of living. This includes your daily routine, habits, living conditions, and personal preferences. For example, if you are an active, outgoing individual, a dog might be the perfect addition to your family. According to your living conditions, such as the size of your house and the members of your family, you can further choose between large and small dog breeds. 
In the same way, if you are a busy person looking for a more independent pet that does not require much space or regular walks, a cat would be ideal for you. Most importantly, you need to keep in mind that having a pet is a long-term commitment. If you have plans to move or migrate soon, you can rather choose a pet with a relatively short lifespan, such as a guinea pig or a hamster, than getting a cat or a dog that would live up to 10-15 years, just to abandon it halfway through its life.

2. Set a Budget Allocation
When it comes to pet expenses, the majority only think about the initial cost of buying or adopting a pet. But, one should also consider the long-term expenses that come along, such as food, healthcare, toys, and other accessories. In addition to that, you may also come across grooming costs, pet daycare charges, and other such expenses depending on your choice of pet and your schedule. 
If you are a new pet parent, you might get confused at first, as there is a wide range of pet supplies in Singapore. However, with proper research, you can calculate and get a rough idea about the overall monthly expenses of your desired pet. The easiest way to set your budget is to do a small market research among online pet shops in Singapore, comparing the quality and the prices of different products they offer. To have a healthy pet and to be a good pet parent, you should be able to afford all its expenses from day one without a miss.  
3. Research on Species and Breeds 
You may not be a pet expert with thorough knowledge of different species and breeds, but with all the information found on the internet nowadays, you can make yourself aware of your options. As mentioned before, Singapore has a wide diversity of pet species and breeds. The most popular choices are small-breed dogs, cats, rabbits, hamsters, birds like cockatiels, and various fishes. Among them, cats and dogs hold a special place as they are both interactive and easy to maintain. 
When learning about different pets and breeds, it is also important to be aware of the potential health issues that they can come across. Certain breeds of pets are known to have common health issues. For example, small dogs such as Pugs and French Bulldogs are known to have chronic respiratory issues, and you need to be fully committed to taking precautions and avoiding such conditions. Therefore, regardless of whether you adopt or shop, it is always important to have a basic idea of different breeds and their special requirements in order to determine whether they would get along with your lifestyle. 
4. Match Characteristics 
Most pets are known to have the same characteristics as their owners. Just like finding new friends, it is easier to get along and make a bond with a pet if it shares the same behavioural patterns, habits, and characteristics as you. Many pets can be trained to fit into your daily routine, such as your sleep schedule and meal times. However, to create a strong bond with your animal friend, you need to have a lot more in common. 
When you walk into a shelter or a pet shop, always take sufficient time to observe each cat and dog to learn whether they have the same energy level, personality, and other characteristics as you. When you see your future pet, you will know by your instinct that you are going to make a good pair. The bond that forms at the very first meeting with your pet will have a great weight in defining your future relationship with it. 
SG Pets: Your Go-To Online Pet Shop in Singapore
If you are planning to add a furry member to your family, you might be wondering where to get all your pet supplies from. SG Pets is a one-stop shop that offers a wide range of retail and wholesale pet products in Singapore. Whether you are looking to find grooming accessories or buy pet food online, we are only one click away. Whether you add a cute cat or a playful dog to your family, we have got all the pet supplies you need under one roof.