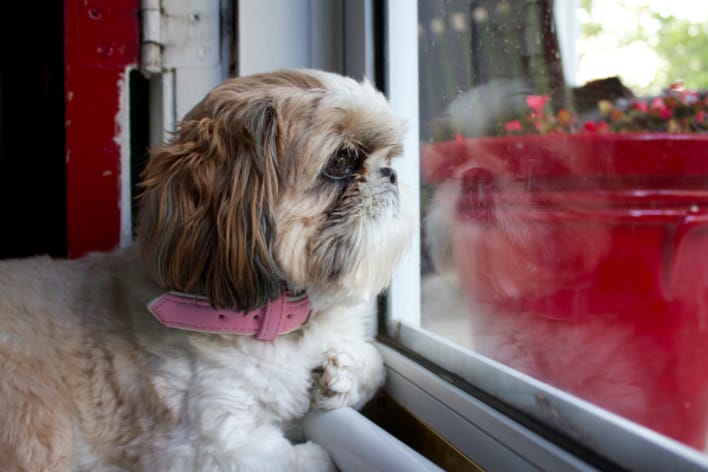 Home alone: a guide to keeping your pets' happy during your absence
For pet owners, their pets are no less than their own tiny, fluffy children that are cherished and adored throughout their lives. However, pet care comes with its own set of challenges, especially post lockdown that had offered a great bonding time leading to healthy attachments between the pets and their parents only to leave them devastated as soon as the old routine came back to the fore. Numerous pet parents are struggling to keep their dogs engaged and calm. However, with the right plan and strategies, you can have the healthiest and happiest pet on the block. If you are looking for ways to keep your canines or felines happy especially when you are not around, here are some easy tips to keep your pets calm during your absence:
Enrich the environment
You cannot take the responsibility of keeping your pets entertained 24/7. To keep your pet engaged when you are not around, fill your home with products and toys designed to keep them in good mood. Food-dispensing toys and treats are a great medium of long-hours entertainment for both dogs and cats. Before going out, make sure they are fed with sufficient meal and there is enough water in your pets' bowls. If you are a cat-owner, try giving them their private space in a particular spot of the house, and put toys around to give them a relaxing and playful environment. You can easily pick your favorite Pets' Accessories at SG Pets and give your pets a happy and comfortable life. 
Keep them on schedule
Like children, pets can receive great benefits from following a daily routine. Playtime, bedtime, meal times, and bathroom breaks should all happen at a fixed time every day. To ensure a consistent routine, you can set reminders on your phone. It will help you and your pet stay organized. If you are a dog owner, take them on a walk before you will be gone. Make your life easier by scheduling all the activities of your pets and make them less dependent upon you. You can also choose the premium-quality Halo food products, treats, supplements, Nature Specialty's Pet-care Products, and Real Nature food products from SG Pets. 
Ease separation anxiety 
As mentioned earlier, for pet parents who leave their home for work every day, seeing their pets losing their calm could be very painful. Usually, pets express their anxiety through endless barking, destructive chewing, whining, and so on. Both dogs and cats can become anxious seeing their owners leaving them alone. To reduce separation anxiety, owners can leave something with their scent on it. A piece of clothing or a blanket that has the owners' scent can help them feel less lonely during the absence. Also, make sure your dog wears tags when they are at home. This would save a great amount of trouble and stress if they decide to run out while you are not around. 
Last words 
Being separated from your four-legged, furry best friends can be really stressful, no matter what the duration is. The tips mentioned above will help your pets cope with the absence. Distractions, scented items, toys, treats, and various other items will help your pets stay calm and happy. At SG Pets, we believe that your pets are like your family and you want to protect them like family. That is why it is important to keep your pets happy and protected with the best-quality Pet Products – food, accessories and pet-care products, available readily at our pet online store.